Specification
Ø Characteristics

l Chemical composition and electric conductivity

The signi transformer aluminium strip is laminated by aluminum whose properties are presented on Table 1.

l Mechanical characteristics (Table 2)

TABLE 1

| Aluminum Chemical Composition | 99.7% (Min) |
| --- | --- |
| Electrical Conductivity at 20 ℃ | >= 62.7% IACS(Min) |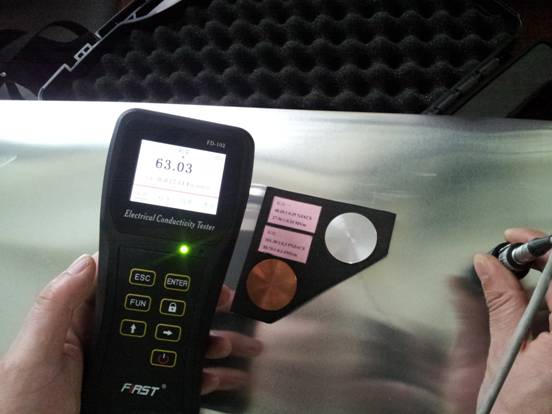 TABLE 2

Tensile Test

Bending Test

Thickness(mm)

Tensile Strength(Mpa)

Elongation(%)

Angle

Bend
Radius

Up to 0.30

Min. 60 Max. 90

15

90 ° and
180 °

0

0.31~0.50

23

0

0.51~1.50

25

0

1.51~2.50

29

0
---
Ø PACKING AND SHIPPING

The packaging should be such that packaging does not unwind, do no harm or allow entry of moisture. Thus, there should be no failures in handing, in the event of mechanical shock or rust; The following measures is observed below:

l Supports with fillers in all coils.
l Wooden packing: is protected with felt.
l Wrapped with plastic: to avoid moisture.

Remarks: The requirements for packaging and transport are shown in items 9 and 12 of this specification.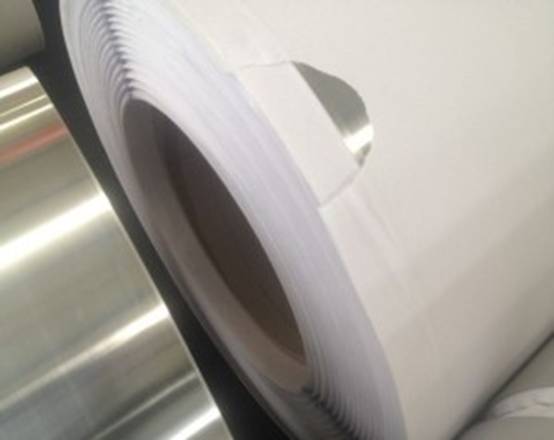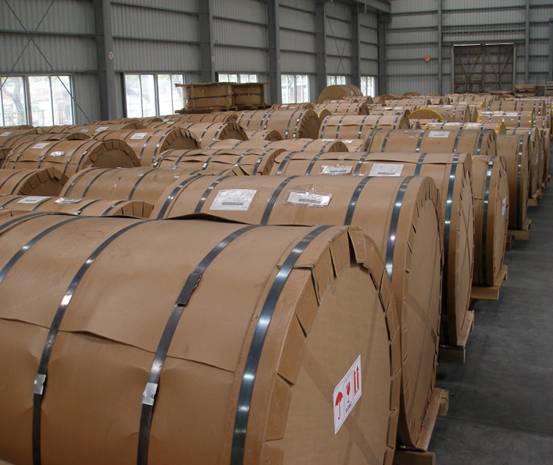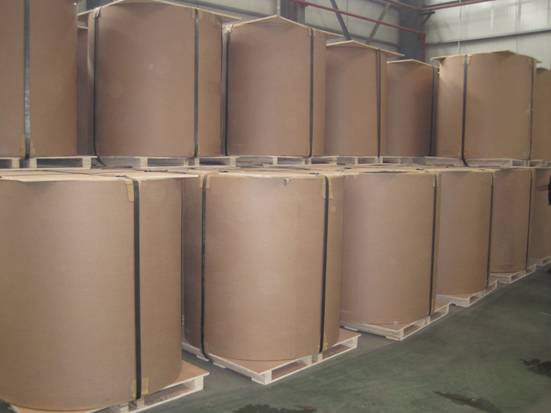 IDENTIFICATION ON THE PACKAGING

The packaging should present identification with at least the following items:

l Product type
l Dimensions( Thickness, Width, Length in mm)
l Quantity(kg).
l Manufacturing date.
l Serial number
l Manufacturer.
l The net weight of the internal bobbin shall be indicated on its internal side, visible to the user.

ACCEPTANCE AND REJECTION OF PRODUCT

l The signi transformer aluminium strip will be accept if accomplish all items from these specification. Therefore, if detected defects later, during the handling and / or manufacturing process, the material with problems will be rejected. In this case, should be returned to the manufacturer the rejected material and the scraps from the process.
l If during measurement, analysis or test performance the material fails to meet any of the requirements of this specification, you could reject the product.

DIVERGENCES FROM THIS SPEDIFICATION

When there is disagreement with this specification,the supplier shall notify the buyer responsible for the Purchase Order and request formal approval in advance.

PACKAGING AND TRANSPORT POSITION

l The packaging shall be as shown in the figure below, or can be sent without the central support is at least 560mm, The alternatives are mutually exclusive, ie, either the 1st or 2nd. Table 6 presents the details of it.

l The position for transport should be as suggested by the figure below, ie with the axis paralled to the plane of the coil support. Other position is strictly forbidden.

TABLE 6.

| MATERIAL | Identification |
| --- | --- |
| A | Internal Bobbin(Aluminum or paperboard)---See item 6.1. |
| B | aluminum foil(coil) |
| C | Felt(Protection with adequate dimensions/Upper side and Down side) |
| D | Felt, Corrugated paperboard or Isopod( Axial plates) |
| E | Retractable Plastic( Packaging) |
| F | Structure wooden box * Closed Wooden box |