NOMEX Paper Covered Wire
NOMEX Paper Covered Insulated Aluminum Wires and Strips
Nomex Paper Covered Magnet Wire (220° C) :
Nomex Paper Covered Magnet Wire is the winding wire and its conductor is made of oxygen-free copper rod or electrical round aluminum rod ,through a certain specification of the extrusion mould or after drawing wire and annealing treatment,and then the copper (aluminum) conductor is wrapped on two or more than two layers of insulating paper (including telephone paper, cable paper, high voltage cable paper, turn-to-turn insulation paper).
Nomex Paper is one kinds of a paper insulation for magnet wire the standard thermal class is 220° C.
Nomex Paper Covered Magnet Wire may be impregnated with oil, chlorinated bi-phenyl, or silicone. Nomex paper has excellent tear resistance and is resistant to damage during winding.
*Product Introduction:
Nomex Paper covered insulated aluminum wires and strips, also known as aromatic amide gel covered aluminum wires and strips, the aluminum electrical conductors is wrapped by DuPont Nomex quality insulated paper. Nomex Paper the electrical appliances, chemical and mechanical complete high and elasticity, flexibility, tear resistance, moisture resistance and wear resistance are very good and very resistant to acid and alkali corrosion, it can be compatible with all kinds of varnishes, adhesives, transformer liquids, lubricating oil, and coolant. Since the NOMEX product is not easy to digest, it will not be destroyed by insects, fungi, and molds. NOMEX products in the starting temperature is not higher than 200℃, the electrical performance and mechanical properties are not affected. Change products even if the continuous storm at 200℃ high temperature, can also engage in at least 10 years or more.
By extrusion of bare aluminum wire strips wrapped and Nomex Paper covered wire, the mechanical performance and electrical performance better, instead of making difficult composite enameled flat wire, suitable for transformer, winding of lifting electromagnet, electric welding machine and other products.
*Production Range:
1.Aluminum flat wires strips
2.Aluminum round wires strips
If required special size, please contact us.

Conductor : aluminum and copper
Standard :IEC,NEMA,GB,JIS
Bobbin: 30kg/50kg/150kg wooden spool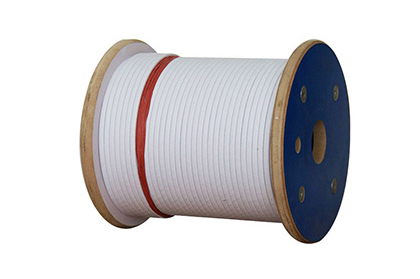 *Aluminum wires and Strips
The wires and strips should follow standard of GB5584.285, at 20℃ its electrical resistivity should be not above 0.02801 mm2/m.
* NOMEX paper wrapping technical standard:
Product

Wrapping type

Wrapping
layers

Insulation Thickness

Breakdown
voltage
NOMEX Paper Covered Insulated
Aluminum Wires and Strips


Self lock type overlap joint 1.5--2mm

1

0.12±0.03


600V

Self lock type overlap joint 1.5--2mm

2

0.24±0.03

1500V

Half lapped tapping

1

0.22±0.03

1200V

Half lapped tapping

2

0.40±0.03

3000V

Inopposite directions, lap wrap 1.5mm

3

0.33±0.03


2500V
Specifications Of Nomex Paper Covered Magnet Wire :

Round: 2.0-7.0mm ;12-2 AWG
Square and Rectangular: NEMA MW 33-C and Other Specification
Application of Nomex Paper Covered Magnet Wire :

Mobile Transformer,Traction Transfomers,Pole-mounted distribution transformers,Power substantions,rectifiers,oil-immersed transfomer coil winding
---
Packing Process :

Step 1 : Plastic film and kraft paper packaging, ensure neat and clean, dry ;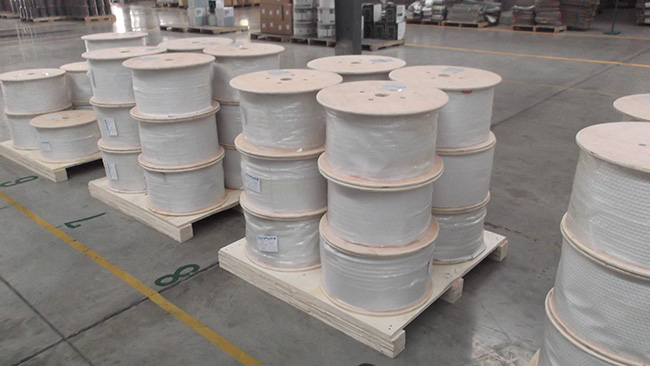 2. Wooden box packaging, the outside fixed with packing belt, safe and reliable ;