Specification
foil type winding in transformer
Foil type winding in transformer
takes copper or aluminum foil strips of different thicknesses as conductors, wide-band insulating materials as interlayer insulation and narrow-band insulating materials as end insulation, and completes winding on the foil winding machine at one time to form a coil. At the same time, complete the welding and external binding of the inner and outer leads of the coil. Various functions of the equipment provide sufficient support for making foil coils that meet the specification requirements.
The main technical features of
foil type winding in transformer
include:
1. High quality coils can be obtained by fully automatic winding method.
2. Because the winding is accurately positioned on the ferrite, the electrical performance is stable, especially like only the winding, which can show its characteristics.
3. The foil winding process allows the use of conductors with small cross-sectional area, and the transmission efficiency will not decrease with the increase of frequency. For example, considering the skin effect only, at 1o0ki IZ, the resistance of 1mma copper wire is 60 Tong higher than that of the copper foil cut in the same direction. At 200kHz, the resistance is almost twice that of the collapse.
4. Foil winding transformer complies with international standards, which is mainly an economic advantage.
5. As mentioned in Article 3 above, under the same electrical performance conditions, aluminum foil is used to replace copper wire, so that the cost is lower and the weight of transformer is lighter. Its design principle and materials have been used in the field of capacitor manufacturing for many years.
6. Generally, it takes 3 minutes to process a complex transformer.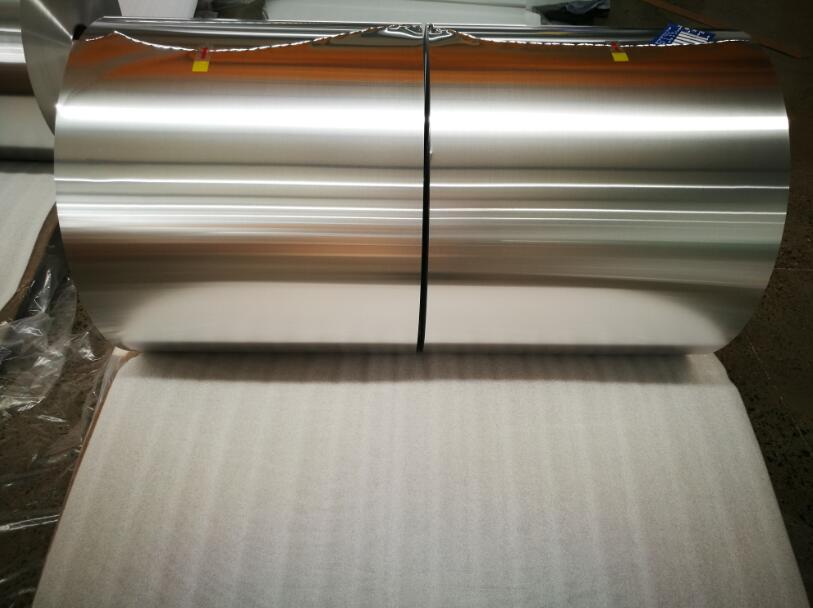 Raw materials of
foil type winding in transformer
1. The thickness of aluminum foil or copper foil used as conductor is generally 6 - 30 μ M width 15 ~ 55 μ m。
2. The thickness of polyester film as insulating material is 5 ~ 3O μ m. Large width: conductor foil 5 ~ 10 mm to ensure edge insulation requirements.
3. The output connector adopts 0.8 ~ 1.2mm diameter tinned copper wire.
4. The winding skeleton depends on the shape of ferrite, which can be rectangular or cylindrical. It is generally recommended to choose cylindrical shape in order to improve the winding speed and assembly speed. Finally, the transformer can also be processed into:
5. Put it into the box or shielding layer and seal it with resin.
6. Dip in resin or insulating paint.
7. Leave an air gap to save any soaked materials. For the latter two cases, like ordinary transformers, it shall be required to meet the Taiwan Yuji standard and leave a safe end space distance.