Specification
Edge deburred aluminum coil strip for transformer winding
The aluminum strip for transformer is in the range of 0.5-3.0mm thickness, and the slitting is basically completed on the Aluminum Strip Slitting machine. The tension of the slitting machine standing in the width direction of the aluminum strip is uneven, which will cause serious scratch on the surface of the aluminum strip after slitting. The structure of the separation plate before single coiling will damage both sides of the aluminum strip rolled by the finished product. These defects are smooth with the surface of the aluminum strip of transformer, and there is no burr and coiling on the side. The technical indexes of edge and side bending are not in conformity with each other, the scrap rate is high, and the process requirements of cutting, end face chamfering and lining paper can not be completed on one equipment, so the production efficiency is low.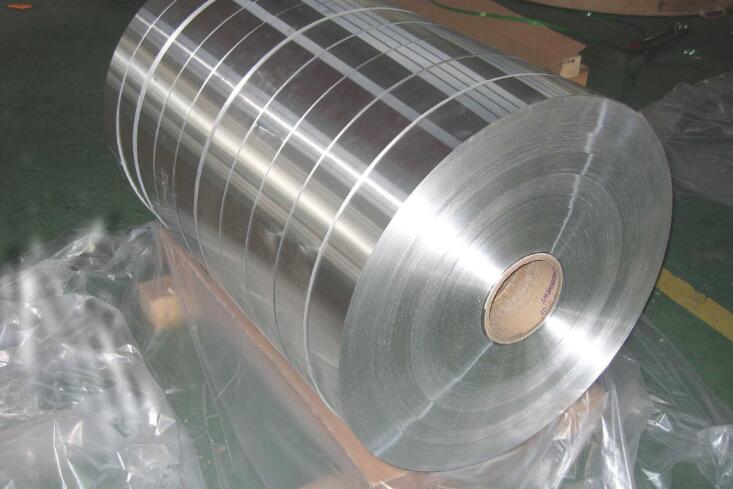 Henan Signi Aluminum adopts the full tension drive of uncoiling, slitting and coiling, the speed of aluminum strip and roll is synchronous, and there is no scratch on the surface, and the deburring and chamfering device and lining paper device on both sides of aluminum strip are set, which effectively solves the problem of deburring and surface protection on the side of finished roll, improves product quality and production efficiency.
The 1060, 1070, 1350, 1370
edge deburred aluminum coil strip for transformer winding
specially developed by Signi aluminum industry has a conductivity of more than 60%, no burr on the edge, and paper can be sandwiched in the middle, so as to protect the surface of aluminum plate from injury during transportation and use. It is rated as a high-quality supplier by many transformer factories at home and abroad, mainly including Toshiba, Siemens, Schneider, etc.
High conductivity
edge deburred aluminum coil strip
developed by Signi Aluminum Co., Ltd. has a common thickness of 0.2-4.0mm, a width of 20-500mm, and a common inner diameter of 305mm, 405mm and 505mm.
With high quality and fast service, we welcome customers from all over the world to consult us.